Notice to all customers
IT HAS COME TO OUR ATTENTION THAT THERE ARE OTHER PARTIES SELLING THE FOLLOWING ENGINE OILS CARRYING THE BRAND MUGEN WHICH ARE AVAILABLE ONLINE AND IN PACKAGINGS DIFFERENT FROM OUR OFFICIAL PRODUCTS.
The products do not originate from M-TEC., LTD . and thus we DO NOT warrant their quality and efficacy. We hope our valued customers will be careful when purchasing their engine oils and choose our original MUGEN BRAND products.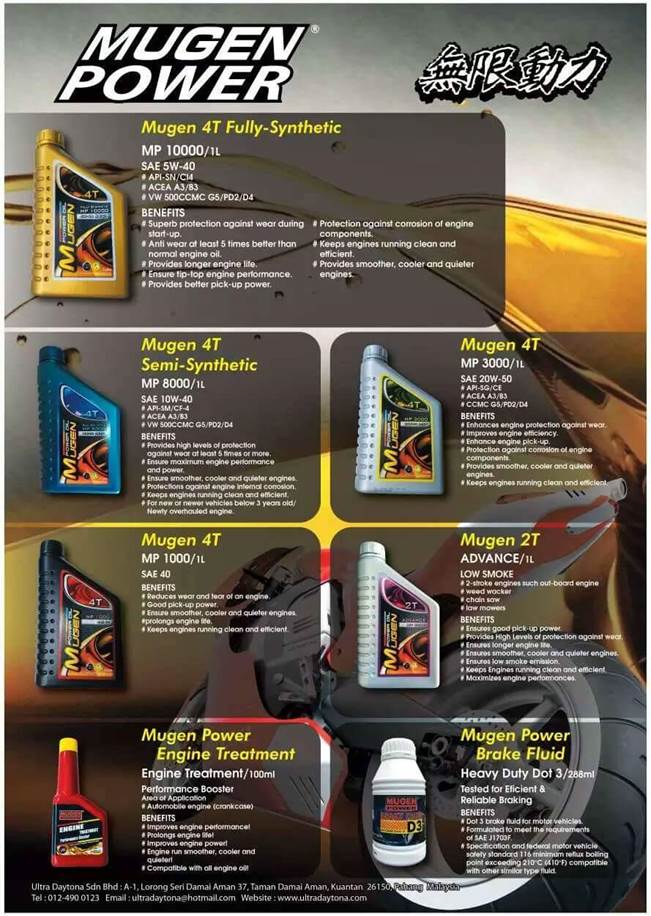 Source: Facebook [@mugenengineoil]