---
PRESS INFORMATION
June 02, 2017
Jenson Button to race NSX-GT at SUZUKA 1000km
MUGEN (M-TEC Co., Ltd.) announced today that McLaren-Honda racing driver Jenson Button will join TEAM MUGEN at the 2017 AUTOBACS SUPER GT Round 6 of the SUPER GT series 46th International SUZUKA 1000km "SUZUKA 1000km THE FINAL" (Race: August 27 Sunday, hereinafter called SUZUKA 1000km).
TEAM MUGEN (Director: Nagataka Tezuka) participating in 2017 SUPER GT SERIES GT500 with NSX-GT will compete in SUZUKA 1000km with three drivers, Hideki Mutoh and Daisuke Nakajima as regular drivers along with Jenson Button.
Jenson Button is going to join the tire testing on June 6 (Tue) and 7 (Wed) at Suzuka Circuit.
The Suzuka 1000km is the longest-running car race in Japan, held annually since 1966. 2017 will be the last time Suzuka will host the race followed by new endurance race starting from 2018.
■Comment from Jenson Button
After driving an NSX CONCEPT-GT at Honda Racing THANKS DAY last December, I became interested in racing in SUPER GT. I spoke with Honda and they have given me a chance to race at the Suzuka 1000km. As a F1※driver and a member of TEAM MUGEN, I will push to win. I am very much looking forward to racing in front of my Japanese fans again.
■Comment from Nagataka Tezuka
We are delighted to confirm that Jenson will be driving for TEAM MUGEN in the Suzuka 1000km. He is an extremely talented and experienced driver, and we hope he will have a great race. Hideki Mutoh, Daisuke Nakajima, and Jenson Button is an exciting and formidable driver line-up and we are confident TEAM MUGEN will be able to show our best performance at the final ever Suzuka 1000km.
※ FIA[Fédération Internationale de l'Automobile] The Formula One World Championship
■Team structure
■MACHINE: MOTUL MUGEN NSX-GT
■CAR NO.: 16
■TIRE: YOKOHAMA TIRE
■DIRECTOR: Nagataka Tezuka
■DRIVERS: Hideki Mutoh / Daisuke Nakajima / Jenson Button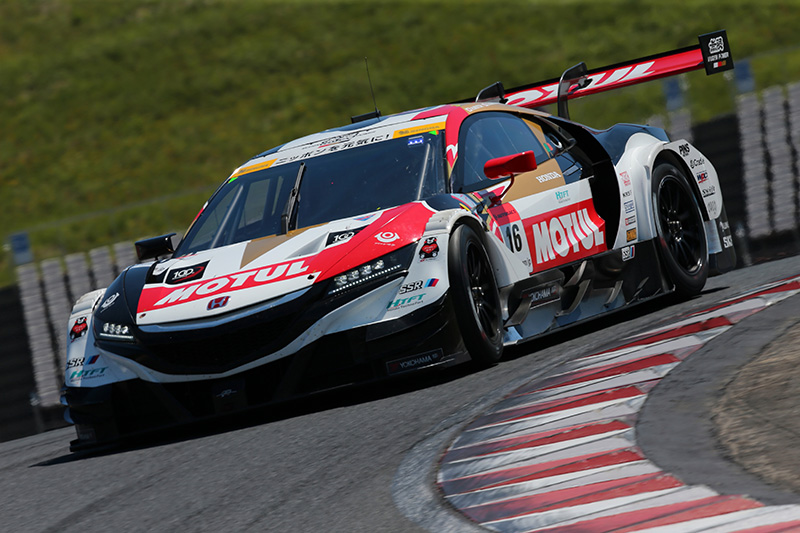 ---