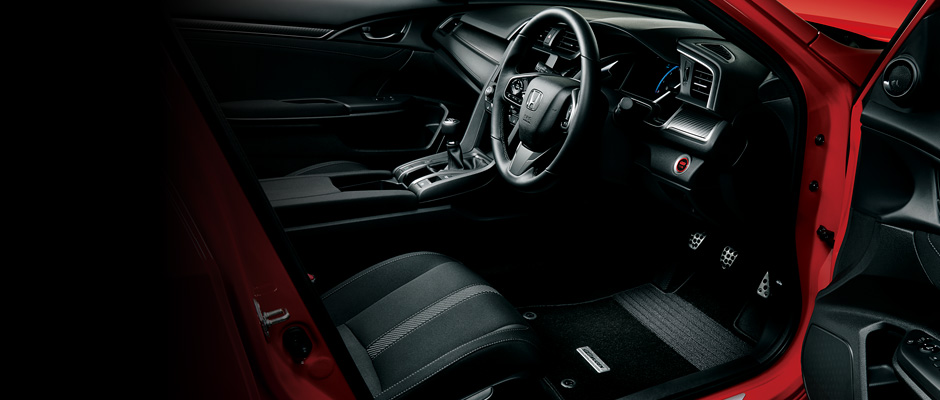 INTERIOR
Please be noted that this page introduces the parts installable on the vehicles in Japan. We do not confirm if those parts are also installable on the vehicles sold in foreign countries.
Quick Shifter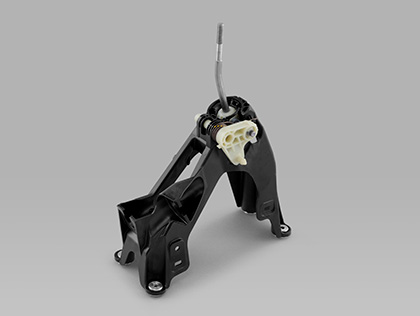 The shift leer position is close to driver with its upraight shift lever. By increasing of the set up load of the return spring and changing the rubber mounting bushes to aluminum colloars, it is now possible to make quicker and more direct shifting operation.
Scheduled realse: End of July, 2019
HATCHBACKTYPE R
1.0h
54000-XNCD-K0S0
Engine Start/Stop Switch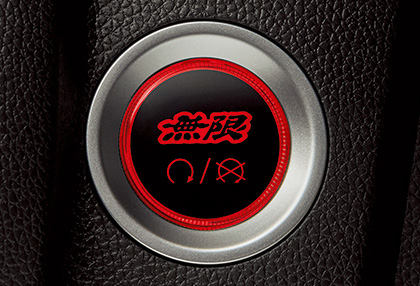 This engine start/stop switch is installed by replacing the switch unit. The MUGEN logo produces a sporty atmosphere each time the engine is turned ON/OFF.
HATCHBACKSEDANTYPE R
0.9h
35881-XNH-K0S0
Sports Mat
Please be noted that this sports mat is exclusively for RHD (Right-hand drive) vehicles.

Sports mat fulfilling both function and design
Three MUGEN logos(metal plate) are located in the front and rear mats. Front surface is excellently durable nylon and back fabric is polyester which can prevent slippage of mat from the floor. The driver's seat mat is equipped with a heel pad to reduce wear. Also heel pad is adopted in the front surface. These products are available in 2 colors, red and black, for both the top surface and edges.
The sports mat is manufactured and sold based on a license from Honda Access Corporation.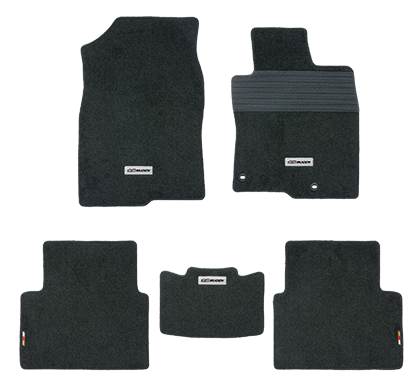 Black
HATCHBACKSEDANTYPE R
0.3h
08P15-XNCD-K0S0-BK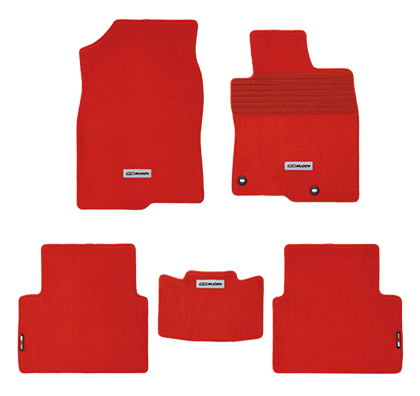 Red
HATCHBACKSEDANTYPE R
0.3h
08P15-XNCD-K0S0-RD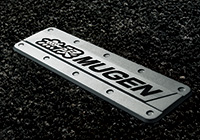 The driver's and passenger's seat mats feature a MUGEN emblem that produces a high-grade feel.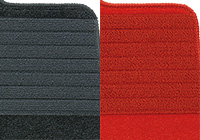 Highly durable heel pads are adopted for driver's floor and shaped into a special design to prevent slippage.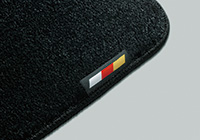 MUGEN color tags are stitched on to each mat.
Sports Luggage Mat
Sports luggage mat to prevent the luggage floor from getting dirty and with the same material used for the sports mat, high durability is ensured. Two color choices are available, "Red" or "Black." both featuring an embroidered MUGEN logo.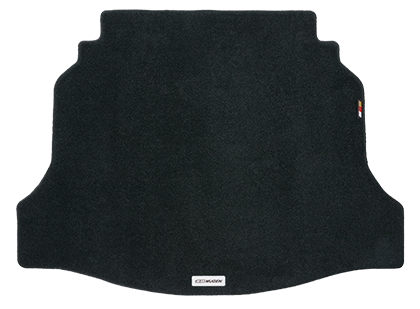 HATCHBACKTYPE R
Black
0.1h
08P11-XNCD-K0S0-BK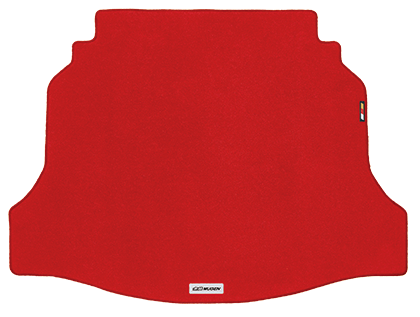 HATCHBACKTYPE R
Red
0.1h
08P11-XNCD-K0S0-RD
Scuff Plate

Hair-line finished scuff plate with MUGEN logo Design giving a sporty impression to the interior of the car 4pcs each of the front and rear plates as a set Two colors, black and red are available.
HATCHBACKSEDANTYPE R
Black
0.4h
84200-XNCD-K0S0-BK
Red
0.4h
84200-XNCD-K0S0-RD