ALUMINUM WHEEL MDW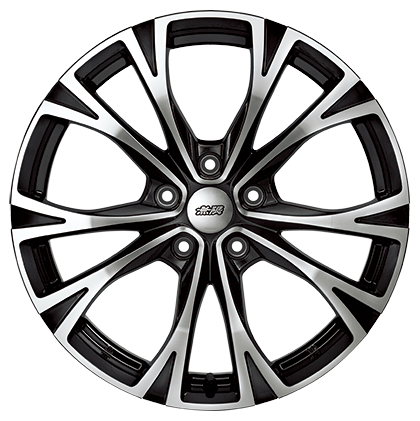 18-inch aluminum wheel "MDW" is designed exclusively for STEP WGN.
The basic 10 spokes are separated to twin-spokes near the rim, which will make the wheel look larger. The 2-tone black mirror face consists of clear-coated cut face and black gloss face. Metal spinning on the rim enabled to reduce thickness while keeping its high rigidity, and substantially contributed to weight reduction. Size is 18×71/2J inset 55. Dedicated wheel nuts are sold separately. Recommended tire size: 225/45R18
The OE wheel nuts are not applicable for this aluminum wheel.
For all types (FF/4WD)
0.7h
42700-XNB-875A-55
ALUMINUM WHEEL MDA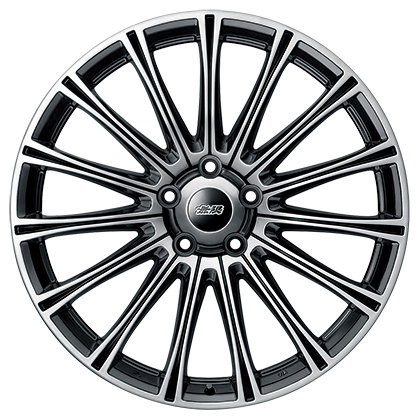 This aluminum wheel "MDA" achieves a balance between its flowing design and light weight.
By gradually changing the width of a cutting surface from the center of the wheel to its rim, the design makes the wheel diameter look larger. The disk surface is cut, and then clear paint is applied on it. The combination of the cutting surface and the black paint provides a two-tone black mirror face. A spinning process, which is applied to the rim, ensures the thin and highly rigid rim. This also contributes substantially to the saving of weight. The wheel size is 17×7J, and the inset is 50. Specialized wheel nuts are sold separately.
Recommended tire size: 205/55R17.
OEM wheel nuts are not applicable.
For all types (FF/4WD)
0.7h
42700-XNB-770A-50
Wheel Nut & Lock Set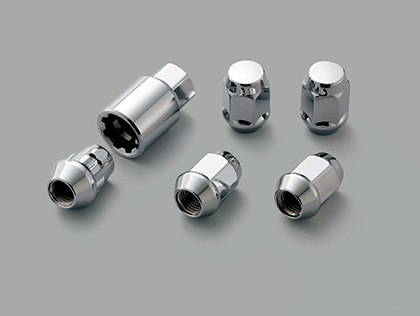 A set of 16 wheel nuts (taper type) and 4 lock nuts
Silver chrome and black colors are available.
SILVER
08181-MZ3-K0S0-S
BLACK
08181-MZ3-K0S0-BL
SPORTS SUSPENSION
This Sports Suspension achieves a great balance between a comfortable ride in cities and a sporty feel. The vehicle height is lowered by approximately 20 mm.
Release date: End of September, 2015
SPADA·Cool Spirit (FF)SPADA (FF*)
* This is not available for vehicles that have a captain seat in a second row.
2.7h
50000-XNB-K0S0
BRAKE PAD -Type Touring-
Braking performance during street driving was prioritized for its development. Corresponding to force on pedal, braking force can be optimized proportionately. Feeling of the initial brake and pedaling has been improved. A pair of right and left for each front and rear pads
For all types (FF/4WD)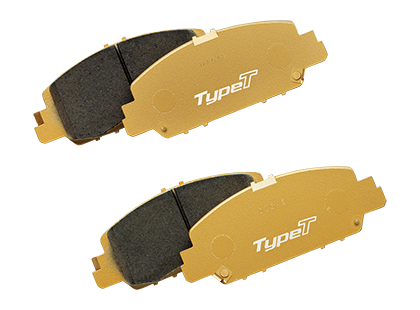 [FRONT]
0.7h
45022-XML-K000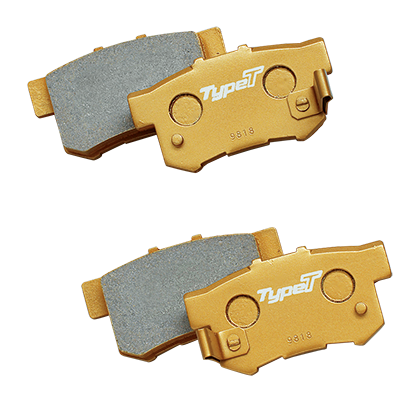 [REAR]
0.7h
43022-XLS-K000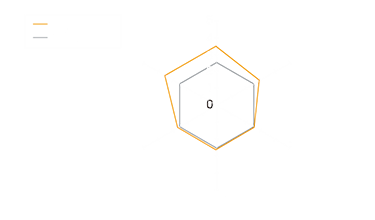 For all types: SPADA·Cool Spirit (FF/4WD), SPADA (FF/4WD), G·EX (FF/4WD), G (FF/4WD), B (FF/4WD)