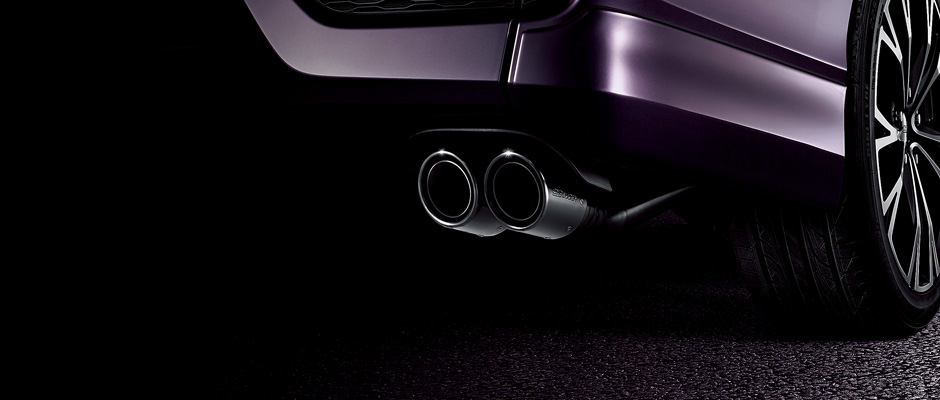 PERFORMANCE
SPORTS SILENCER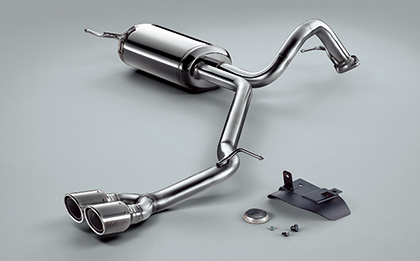 The sports silencer enables both excellent exhaust efficiency and silencing performance. This silencer can be installed as a combination with MUGEN rear under spoiler or the OE rear bumper. Finisher is made of titanium, and other parts are made of stainless steel. A muffler garnish is attached for the safety of passengers when opening rear gate. This product has been approved by the pre-authentication system for the replacement mufflers which conform to Safety Standard.
SPADA·Cool Spirit (FF)SPADA (FF)
0.7h
18000-XNB-K0S0
HI-PERFORMANCE OIL ELEMENT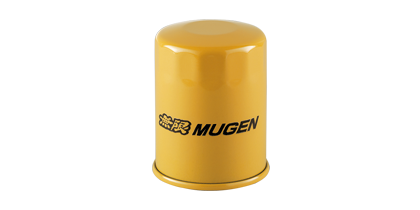 The filtering range and position of the filter are optimized in order to eliminate sludge deposits as much as possible, as a result reduces the low pressure loss (improved by 10%) while significantly increasing the high temperature resistance capability. By adopting a "Y" shape internal filter, which efficiently traps sludge on the filtering fibers MUGEN engineers have been successful in reducing the amount of harmful contaminants re-entering the engine lubrication system. Because of the materials, anti-heat acrylic rubber (gasket) and silicon rubber (anti-drain), this oil element functions without any problems in the high temperature condition of the engine.
For all types (FF/4WD)
0.3h
15400-XK5B-0000
ENGINE TREATMENT OIL MT105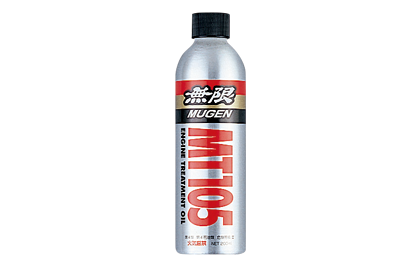 Molybdenum, a major ingredient of MT105, is quickly absorbed into the metal friction surface, filling surface irregularities and forming a smooth surface with a strong lubrication film, which in turn reduces the friction resistance and minimizes the loss of engine power as a result. Amount: 200ml
For all types (FF/4WD)
90000-YZ0-105
HEXAGON OIL FILLER CAP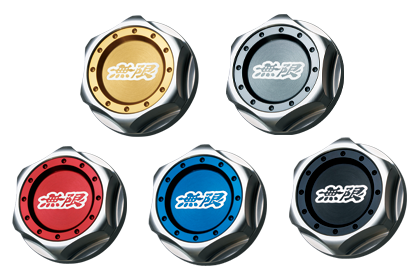 Precision-machined from solid aluminium and hard-anodised finish, Two piece structure, MUGEN logo is on top. Grip part is hexagonal for easy grip. 5 colors are available: Champagne Gold, Silver, Red, Blue, and Black
For all types (FF/4WD)
0.1h
[CHAMPAGNE GOLD] 15610-XG8-K2S0-CG
[GRAY SILVER] 15610-XG8-K2S0-GS
[RED] 15610-XG8-K2S0-R
[BLUE] 15610-XG8-K2S0-BU
[BLACK] 15610-XG8-K2S0-BL
OIL FILLER CAP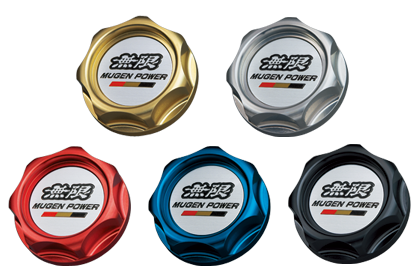 Precision-machined from solid aluminium and hard-anodised finish 5 colors are available: Champagne Gold, Silver, Red, Blue, and Black
For all types (FF/4WD)
0.1h
[CHAMPAGNE GOLD] 15610-XG8-K1S0-CG
[SILVER] 15610-XG8-K1S0-S
[RED] 15610-XG8-K1S0-R
[BLUE] 15610-XG8-K1S0-BU
[BLACK] 15610-XG8-K1S0-BL