---
---
Main menu
---
Parts menu
---

---
Please be noted that this page introduces the parts installable on the vehicles in Japan. We do not confirm if those parts are also installable on the vehicles sold in foreign countries.
Sports Exhaust System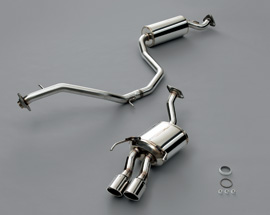 Owing to its straight structure, the sports exhaust system gains excellent exhaust efficiency along with effective sound deadening properties. Power, feeling, and sound are all optimized through dyno testing.
φ75 dual type finisher, double pipes structure was adopted to improve cooling performance. Suitable for use with either MUGEN rear under spoiler or OE bumper
All stainless construction
Certified by MLIT (Ministry of Land, Infrastructure, Transport and Tourism, Japan)
For all types
1.0h 18000-XLTB-K0S0
---
Hi-Performance Air Cleaner & Box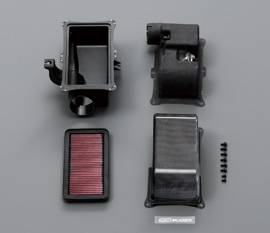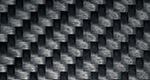 Close-up picture of the air box cover
Interchangeable with the OE air cleaner box
Extensive dyno testing allowed the filter material and air-box shape to be optimized in order to aid induction air flow. Lightweight carbon fiber is used for the air box cover. A filter maintenance kit, sold separately, allows the filter to be used repeatedly. Comes with a MUGEN logo sticker
For all types
1.4h 17200-XLT-K0S0
Filter Maintenance Kit
A set of an exclusive filter washer (spray) and filter oil (aerosol)
90000-YZ0-5000-99
Filter Element
Replacement filter element specially designed for the MUGEN air cleaner & box
0.1h 17220-XLT-0000
---
Hi-Pressure Radiator Cap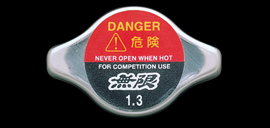 Opening valve pressure is increased to work effectively in high-load operation such as circuit driving.
Opening valve pressure 1.3kgf/cm² [127kPa](STD. 1.1kgf/cm² [108kPa])
For all types
0.1h 19045-XGER-0000
---
Engine Treatment Oil MT105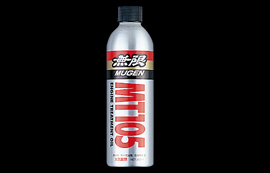 Prevents mechanical loss of engine power and reduces mechanical noise. Molybdenum, a major ingredient of MT105, is quickly absorbed into the metal friction surface, filling surface irregularities and forming a smooth surface with a strong lubrication film, which in turn reduces the friction resistance and minimizes the loss of engine power as a result. Amount: 200ml
For all types
90000-YZ0-105
Hi-Performance Oil Element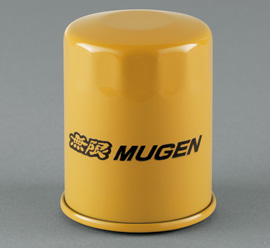 The filtering range and position of the filter are optimized in order to eliminate sludge deposits as much as possible, as a result reduces the low pressure loss (improved by 10%) while significantly increasing the high temperature resistance capability. By adopting a "Y" shape internal filter, which efficiently traps sludge on the filtering fibers MUGEN engineers have been successful in reducing the amount of harmful contaminants re-entering the engine lubrication system. Because of the materials, anti-heat acrylic rubber (gasket) and silicon rubber (anti-drain), this oil element functions without any problems in the high temperature condition of the VTEC engine.
For all types
15400-XK5B-0000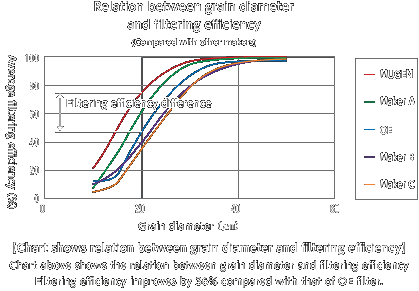 For all types α, α·Master label, β
---
All Rights Reserved by M-TEC Co.,Ltd.