---
---
Main menu
---
Parts menu
---

Please be noted that this page introduces the parts installable on the vehicles in Japan. We do not confirm if those parts are also installable on the vehicles sold in foreign countries.
---
Brake Pad -Type Sport -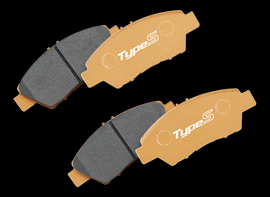 FRONT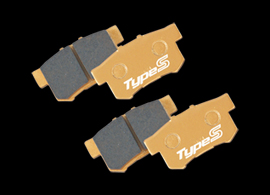 REAR
Brake pads for easygoing to sports driving, MUGEN brake pads respond precisely to driver's braking input, which leads to fine driveability.
Right and left fronts and rears per each set.Operating temperature range: 50°C - 550°C
For all types
[FRONT]
0.7h 45022-XLT-K000
[REAR]
0.7h 43022-XLT-K000
---
Brake Rotor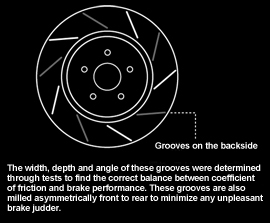 5 slits (10 in total on both sides), 1.0mm deep engraved on the brake rotor surface not only eliminates the high-temperature gas between pads and rotors to counteract fade characteristics when driving but ensures the surface is always clean. Surfaces are also covered with a special rust-inhibiting coating, offering high durability and a fine appearance.
Right and left fronts and rears per set.
For all types
[FRONT]
0.8h 45250-XLT-K0S0
[REAR]
0.8h 43250-XLT-K0S0
---
Micromesh Brake Line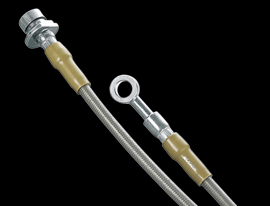 Outer blade is made of 0.21 mm copper wire which is made up of seven micro copper wires woven together. Because of that the brake line is quite flexible and has stronger fatigue endurance. Since connecting parts are the same spec as OE ones, MUGEN brake line has both better performance and the same reliability compared to the OE brake lines.
Applicable to Federal Motor Vehicle Safety Standard No. 106 of the U.S. (FMVSS)
For all types
1.1 h 46400-XLT-K0S0
---
Hi-Performance Brake Fluid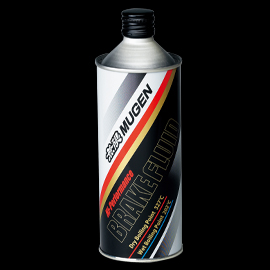 Specially developed high performance brake fluid for Honda vehicles, It helps prevent vapor lock with a dry boiling point of 327℃ and a wet boiling point of 202°C, significantly exceeding the BF5 Standard. The high boiling points are maintained for a longer period due to the resistance to humidity absorption, which can cause lowering of the boiling point, and therefore the product has an increased useful life. The product contributes to the overall excellent performance of the MUGEN braking system during high speed driving.
500ml.Two cans are necessary for full replacement.
For all types
90000-XYB-B000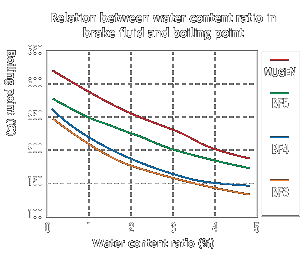 ---
For all types α, α·Master label, β
---
All Rights Reserved by M-TEC Co.,Ltd.